discover UK's No.1 tattoo skincare SUBSCRIPTION box. PROTECT, ENHANCE & INTENSIFY WITH OUR 3-STEP TATTOO AFTERCARE PROGRAM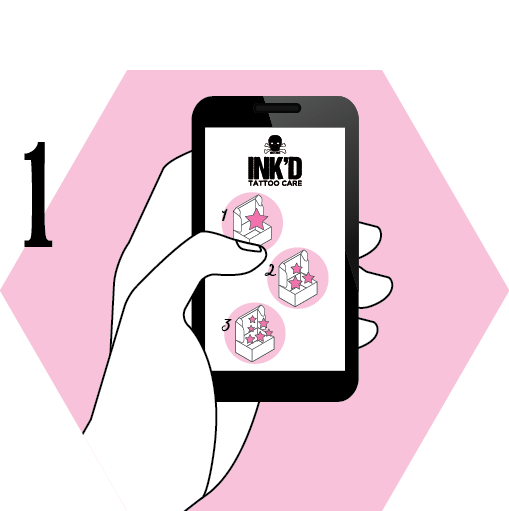 Sign up and choose your monthly subscription.  Either take advantage of the 'Best Value' deal, a 6 month subscription which costs as little as 65p a day, or our 'Super Flexible' 1 month subscription for £29.99 per month.  The longer you subscribe,  the more you save!!!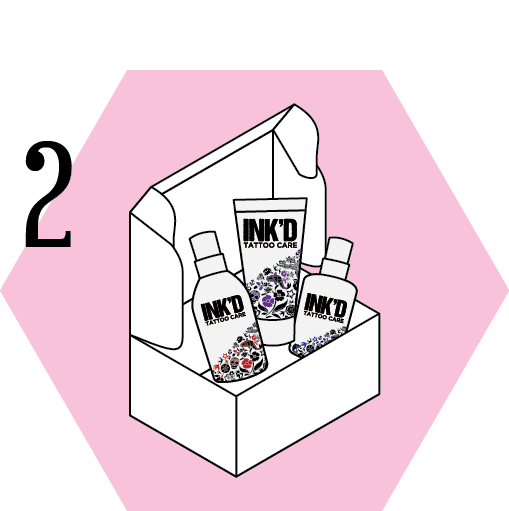 Every month we deliver over £35 in product value straight to your door.  We've got you covered for beautiful skin and vibrant tattoos every day,  every month!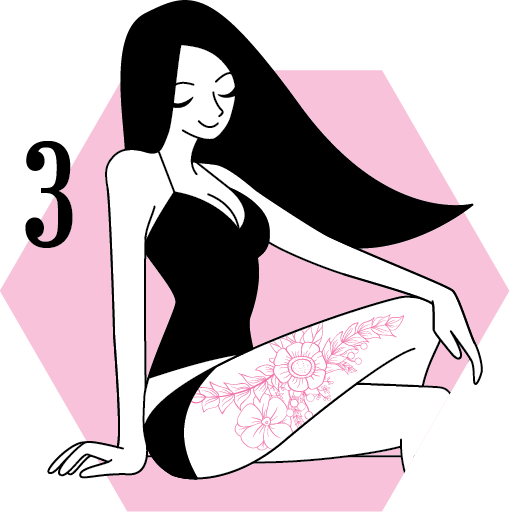 BEAUTIFUL SKIN, VIBRANT TATTOOS
Each box includes Ink'd Moisturizer to use every morning,  Ink'd Body Oil to use every evening and Ink'd Serum to use once a week or on special occasions.
INK'D SKINCARE 
PROGRAM 1 - 2 -3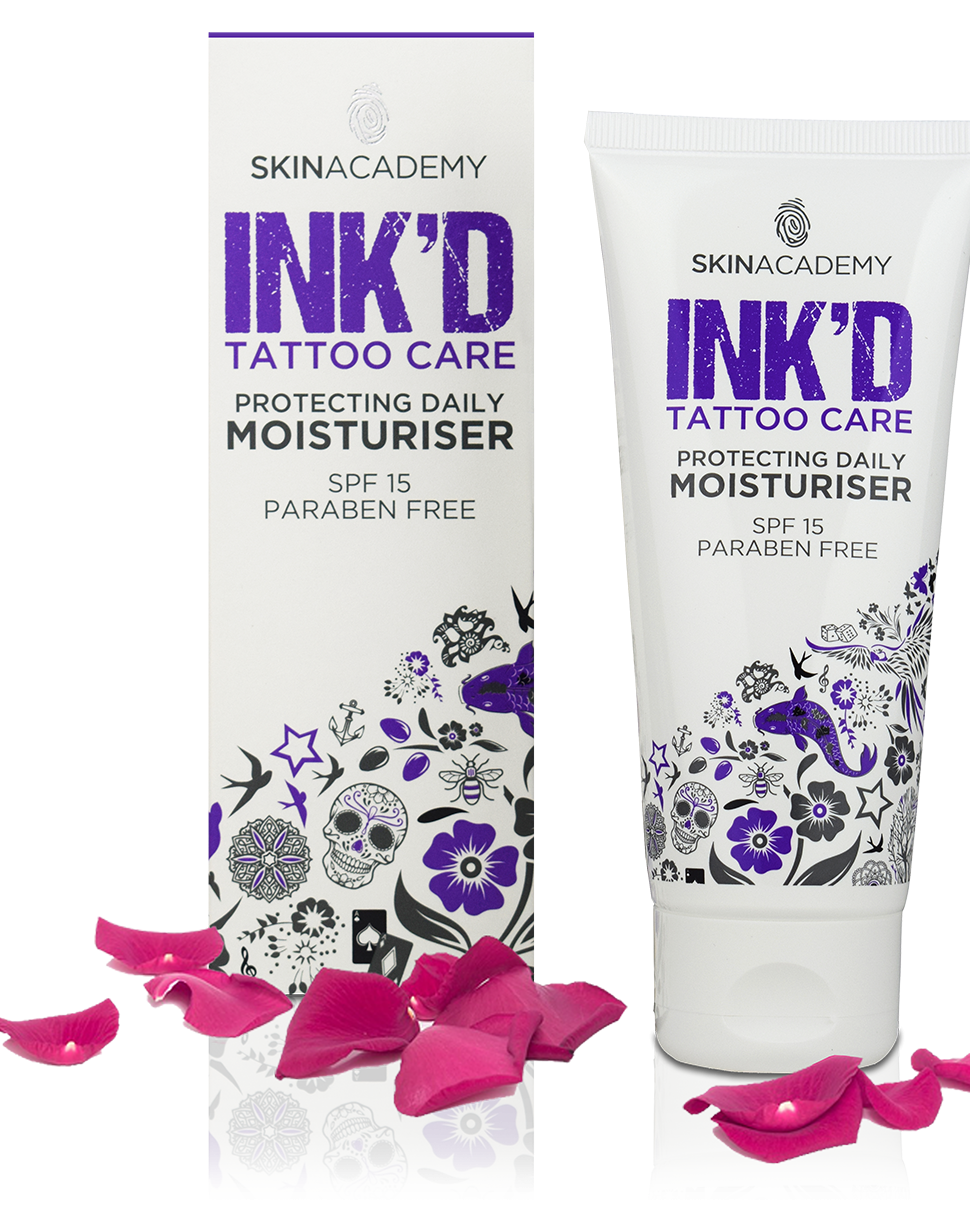 Ink'd Moisturiser, applied twice daily directly onto your tattoos, soothes them while offering daily hydration and protection. Packed with nourishing ingredients and vitamins including shea butter, coconut oil and SPF15, this gives you the easy everyday protection routine that you and your tattoos deserve.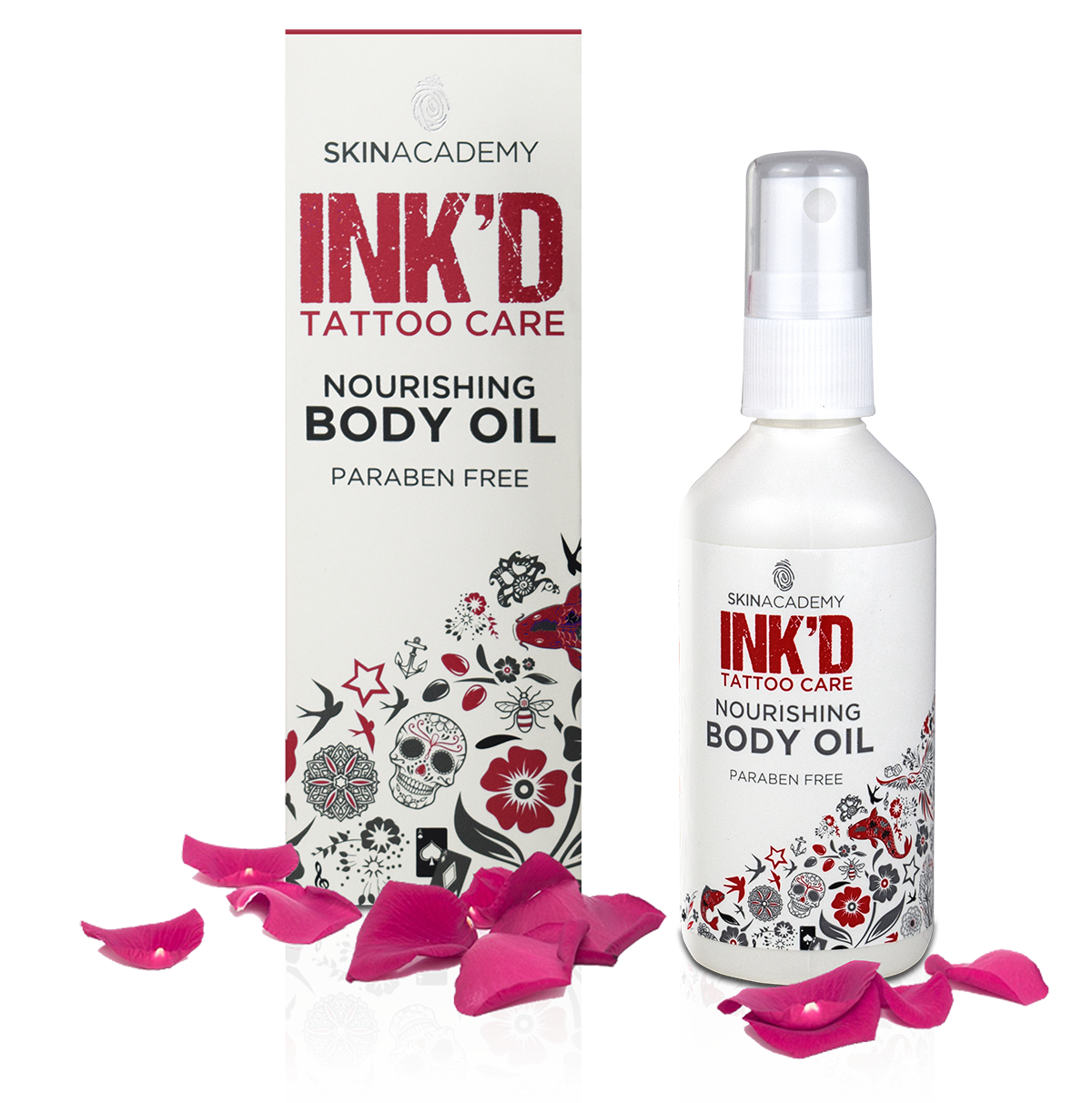 Ink'd Body Oil, designed to preserve the vibrancy of your tattoos while helping the healing process, packs a real punch of anti-oxidant and anti-inflammatory ingredients. Applied nightly, it contains soothing Vitamin E as well as sacha indi oil and flower extracts, giving you that extra nightly nourishment for your cherished body art, working its magic while you sleep!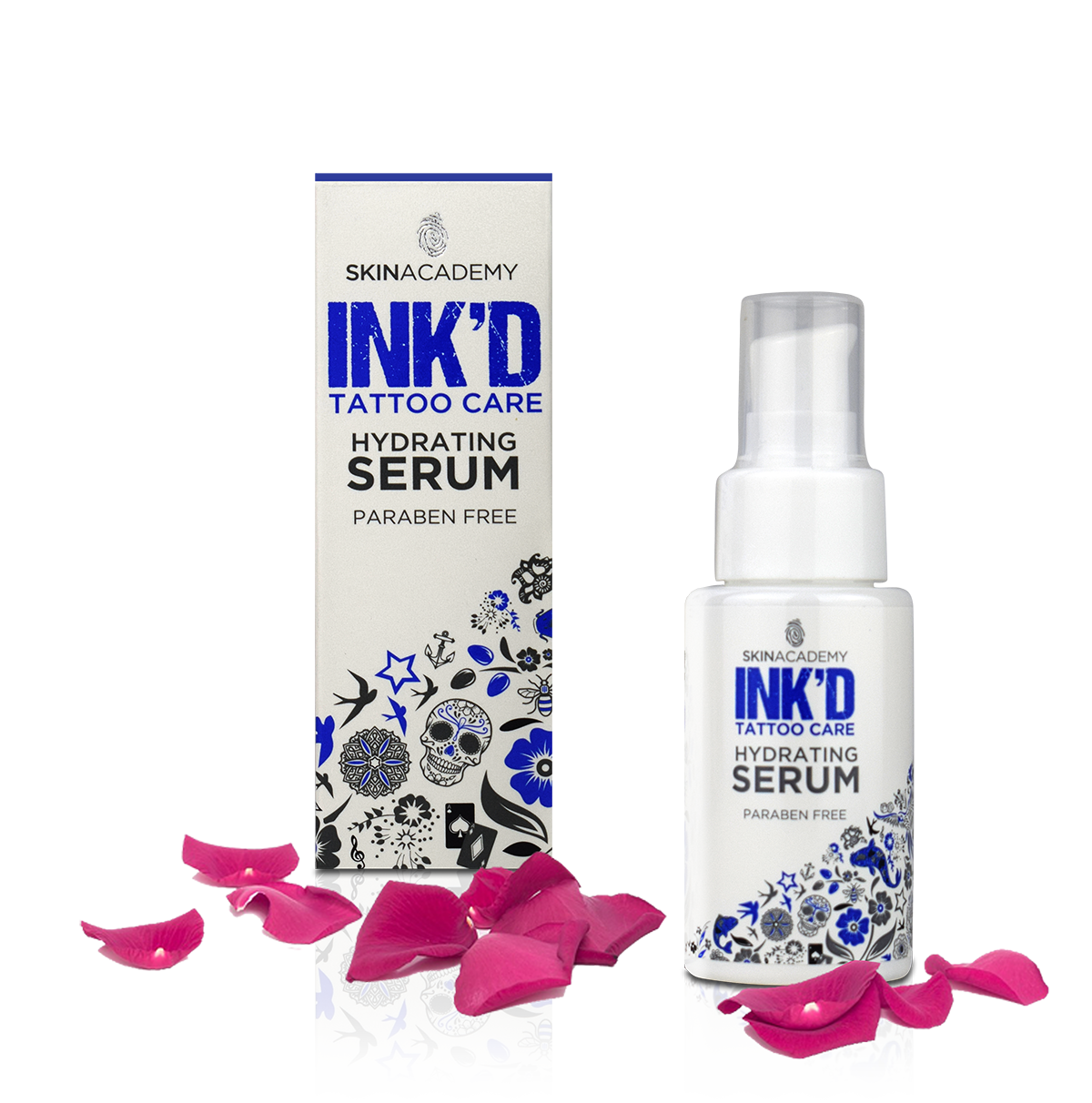 For those special occasions where your body art needs to look as fresh as Day One, our Ink'd Serum is your go-to product. Designed as a deep-conditioning 'body art spa', our Serum can be used weekly or as needed to enhance the vibrancy and look of your tattoos. Bursting with super-hydrating and cell-regenerating ingredients including sacha indi oil and seaweed extract, our Serum completes our world-class Ink'd After-Care Programme for people who love their tattoos.
£35+
Value
for Only
£19.99
Take advantage of a 6 month subscription and receive over 45% Saving!!!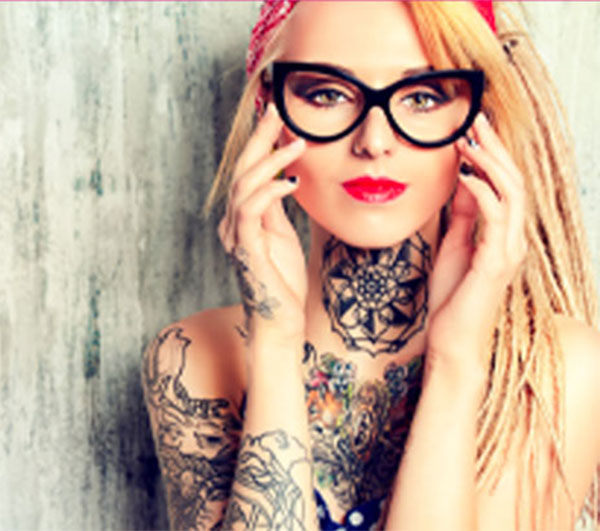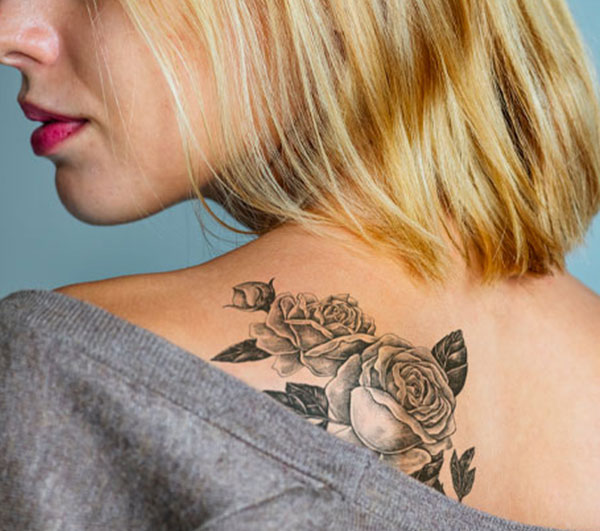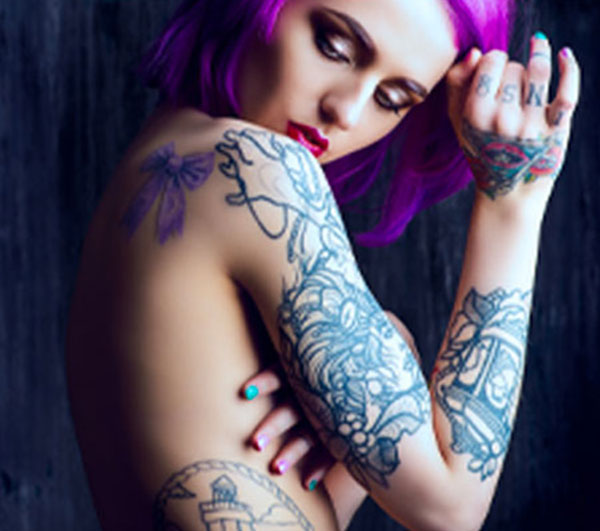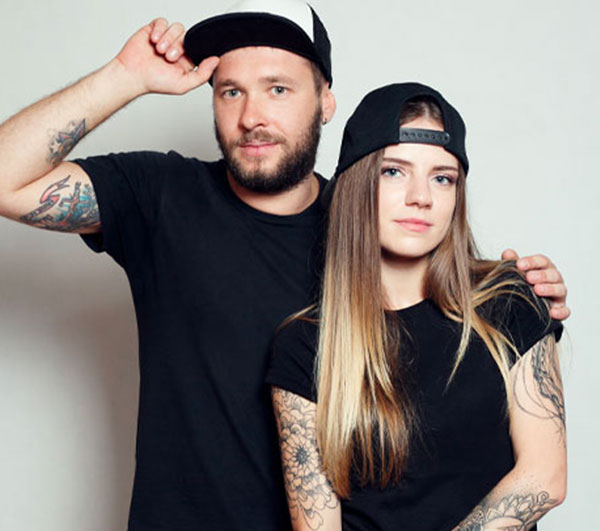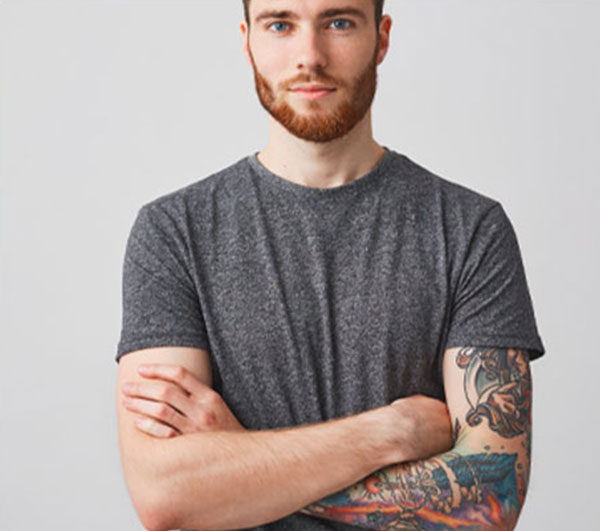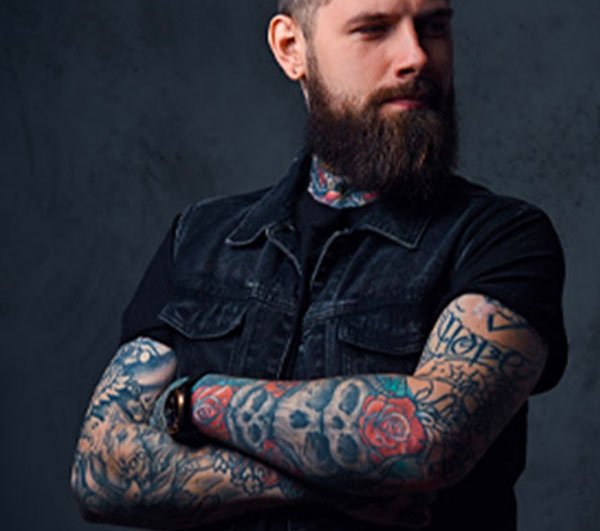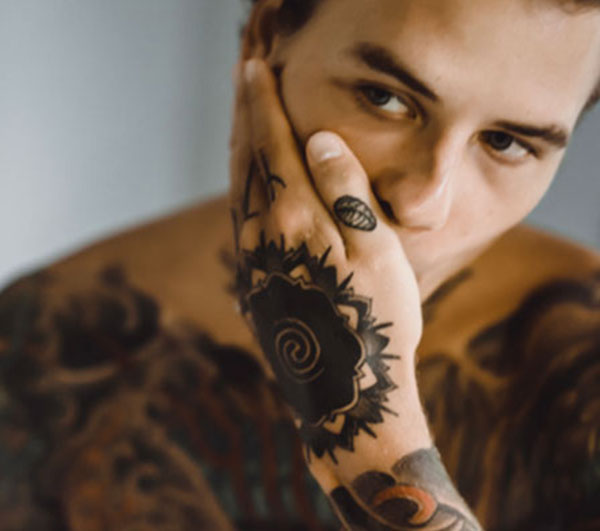 I've had over 30 tattoos over 20 years,  I just wish INK'D was around back when I started getting tattoos - I love this product.

Dancing and being part of a show is part of  my job.  I had to make sure I keep my body art looking fantastic like the day I was first tattooed.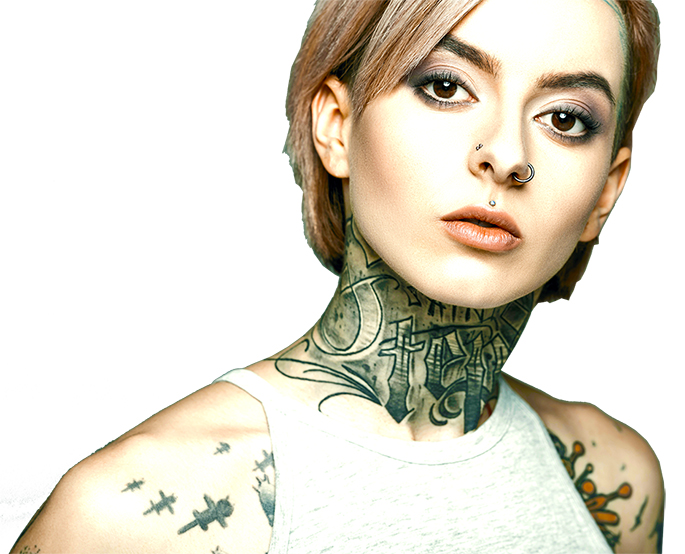 INK'D is now my go to body moisturiser -I love it.  It keeps my skin feeling soft and fresh and looks after my tattoos - I love it..
£35+
Value
for Only
£19.99
Take advantage of a 6 month subscription and receive over 45% Saving!!!

FREQUENTLY ASKED QUESTIONS
What will I get in my INK'D Box?
Each month we'll send you an INK"D box with i unit INK'D Moisturiser to use every morning, 1 unit of INK'D body oil to use every evening and 1 unit of INK'D body serum to use once a week of on special occasions. These items will last one month based on the usage recommended to look after your tattoo's
A monthly INK'D box, with no long term commitment, costs £19.99 + FREE shipping in the UK. Or commit to 3 or 6 month commitments and save money!
Can I cancel at any time?
Yes, with the monthly subscription, you can cancel any time you want for a hassle free experience. For the 3 and 6 month plans you can opt out at the end of the plan.
Are Ink'd products suitable for vegans?
All of our INK'D products are vegan friendly, they are not tested on animals, and they never will be!
Should I use all the products together?
We recommend that you use the Moisturiser in the morning and again in the day if you are spending time in the sun. Use the Oil every evening before going to sleep and use the Serum every week or on special occasions!
Copyrights © Skull & Bones Life Limited 2019
Privacy & Terms & Conditions
Copyrights © Skull & Bones Life Limited 2019
Privacy & Terms & Conditions